ROXY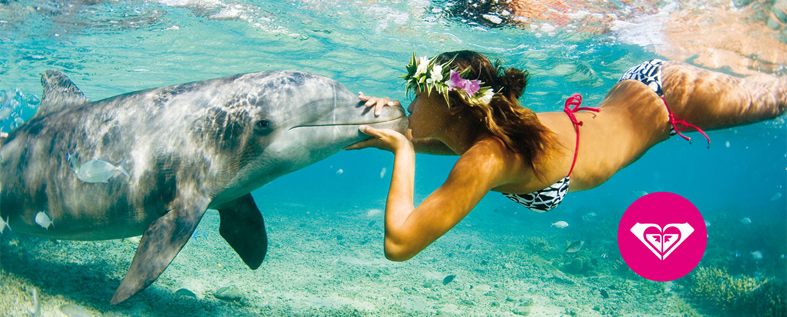 About ROXY
When Quiksilver decided to start a women's line in 1990, it was a gutsy move. The surf market has always been a fickle one. And female surfers, despite their achievements in and out of the water, hadn't drummed up nearly the notoriety nor the community that guys had long enjoyed. But great ideas always take some guts. And the company saw the untapped women's surf market as a huge opportunity. Turns out they were right.

Like all things Quiksilver, Roxy was born in the water; initially a swimwear line, it debuted in late summer 1990 to immediate success. By the next year, a Roxy sportswear line was introduced, and that too prospered, with sales of over $1 million. 1992 saw continued expansion of the brand with a new denim line and key snowwear pieces. The fact that Roxy was a women's line offered by an authentic surf brand made it intriguing for both retailers and girls alike. It was the first of its kind on the market, and soon after, the other surf brands followed.

By 1993, Roxy was on a serious roll. The ever-popular Roxy logo was born, a heart-shaped crest adapted from the recognizable Quiksilver logo. The brand's popularity was growing, as was its staff. And then one afternoon in Hawaii, as legend has it, the Roxy crew was sitting on a beach watching the surf when they came up with the idea of the women's board short. Offering fit and flexibility while still managing to be feminine, the women's boardshort was an innovation that forever changed the women's surf market. It was also the perfect example of what the Roxy brand had originally set out to be, in the words of Quiksilver's 1990 Annual Report: "Fun, Bold, Athletic, Daring and Classy". The boardshort became a huge trend. Roxy, and women's surfing along with it, was suddenly the next big thing.

There are no products listed under this category.